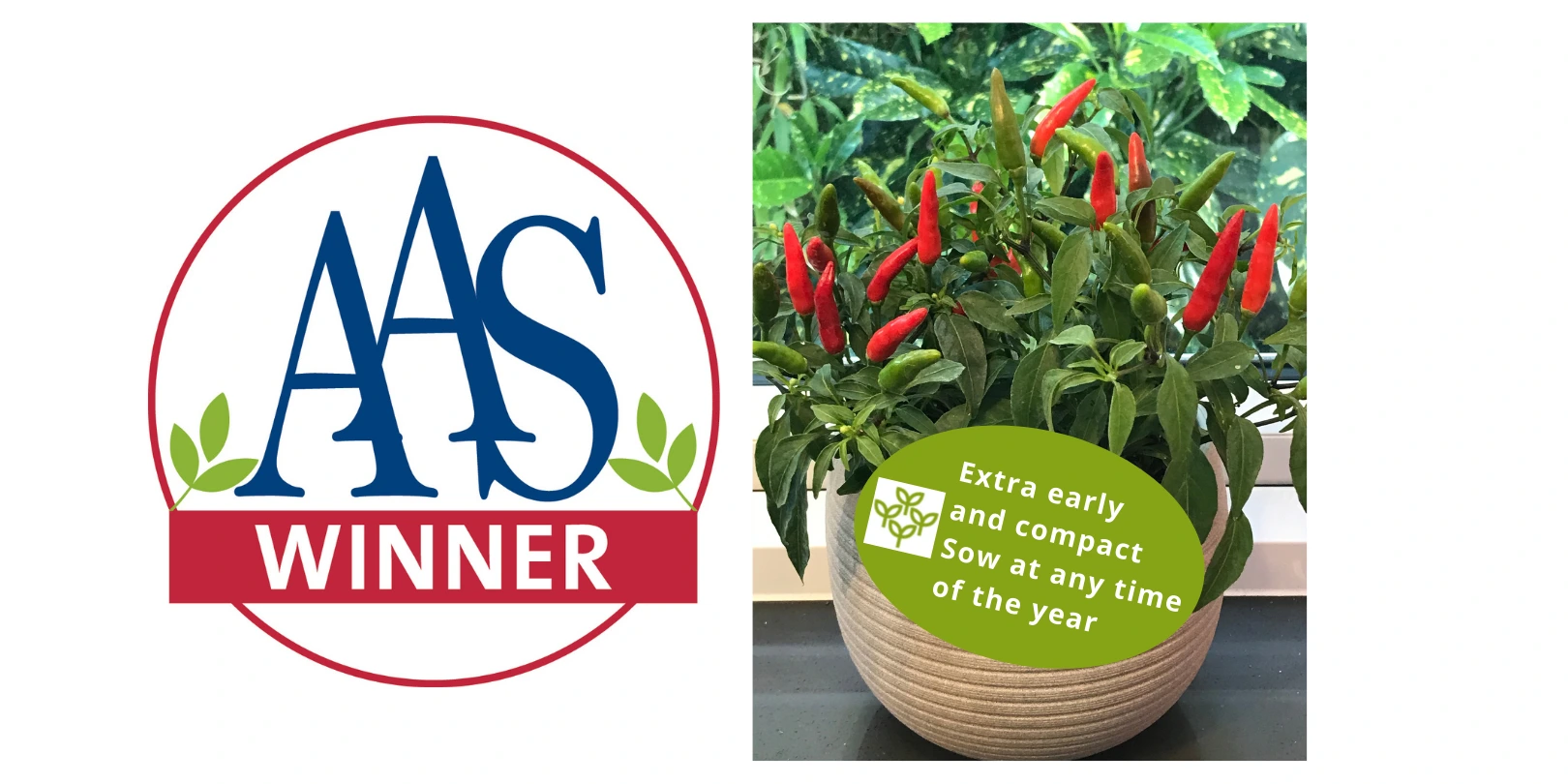 We are excited to announce that Chilli Pepper Quickfire is a winner in the All-America Selection for 2022.
A revolution in innovative chilli pepper breeding! Quickfire is by far the fastest maturing chilli we have ever seen in trial. It produces very compact, neat plants which are the perfect size for even the smallest sunny windowsill. Each plant yields a profusion of small fiery fruits which ripen to red. These chillies are ready in as quickly as 50 days and plants continue to crop for at least 3 months, if picked regularly. Quickfire chilli gives the unique flexibility of being suitable for sowing at any time of the year. Meaning that you can have a succession of plants producing fresh chillies on your windowsill all year round!
Jamie Claxton, Director of Research and Development said "Quickfire is another unique product concept from our talented breeding team. Their commitment to deliver market leading innovation remains as strong as ever. This revolutionary, very early cropping and compact chilli pepper can be sown at any time of the year. It changes the rules on chilli pepper cultivation to a very flexible 'grower-friendly' approach"
Kraig Kuykendall, General Manager of TSA added "We're excited to bring you this stand out chill pepper. Seed of Quickfire will be available through all our distributors in the US and Canada details can be found here"
Seed is also available in the UK – please contact Daniel Fait for more details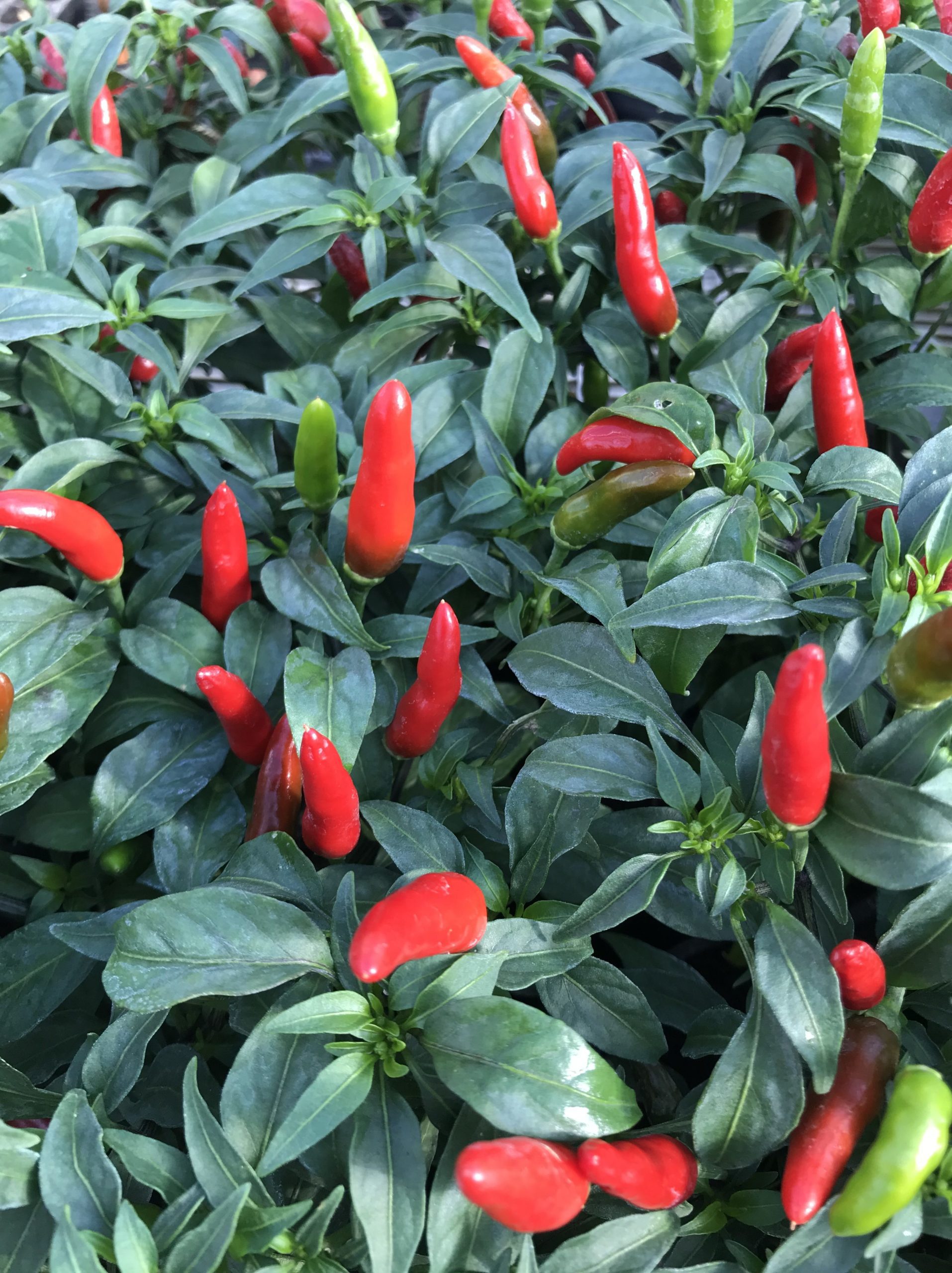 All-America Selections (AAS) is a non-profit organization that releases several trialled plants each year as AAS Winners. All-America Selections tests new varieties every year at their 80 private and public trial sites. These are located around the United States and Canada.