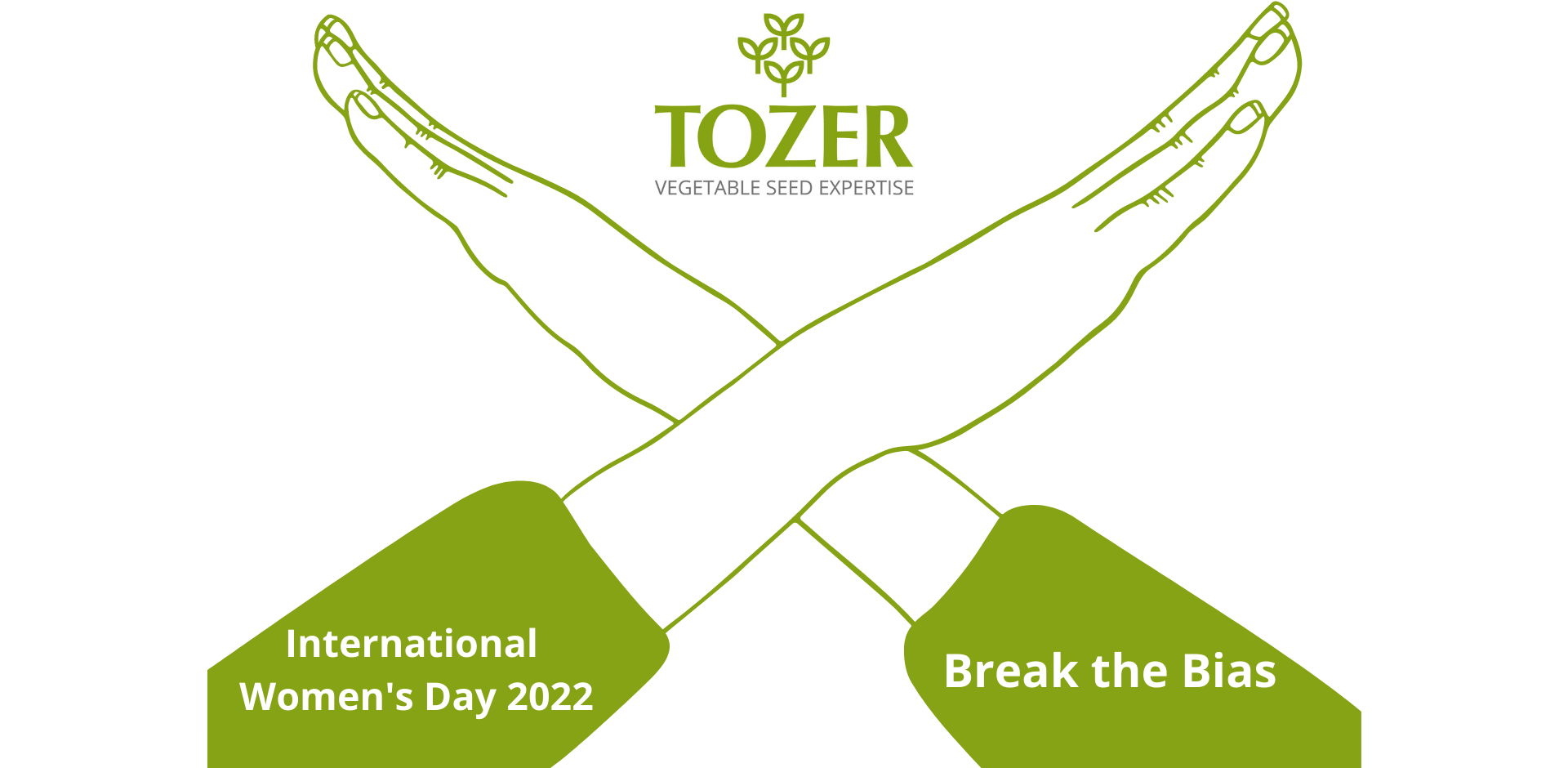 Tozer Plant breeding department is located in two countries. We have one site in Surrey in the UK and one in Murcia in Spain. We are proud that more than 50% of our plant breeders are women. They are supported by a team of assistants. We spoke to our plant breeders for International Women's Day to find out what motivates them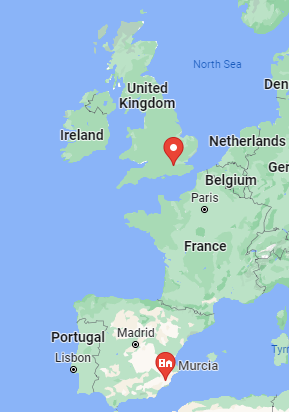 Sara Jennings, Senior Plant Breeder
Background
I grew up near Kew Gardens and always wanted to 'travel the world and collect plants'! After a BSc degree in Biology, I completed a masters in 'Plant Conservation and Utilization of Plant Genetic Resources' at Birmingham University.
This was an amazing and inspirational course. There were many international students all learning how to breed and conserve plant genetic resources for their countries.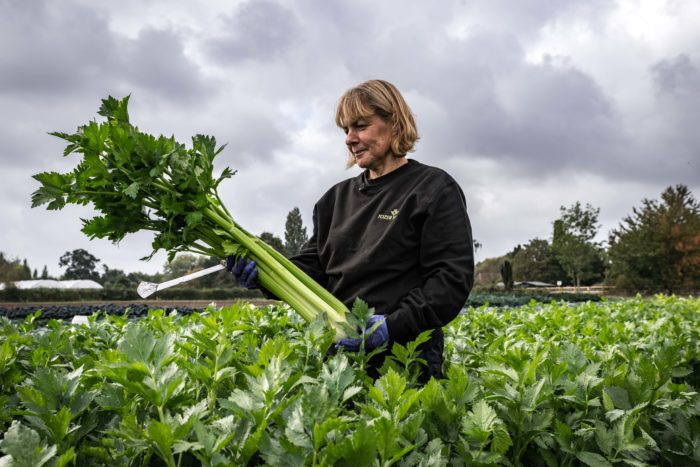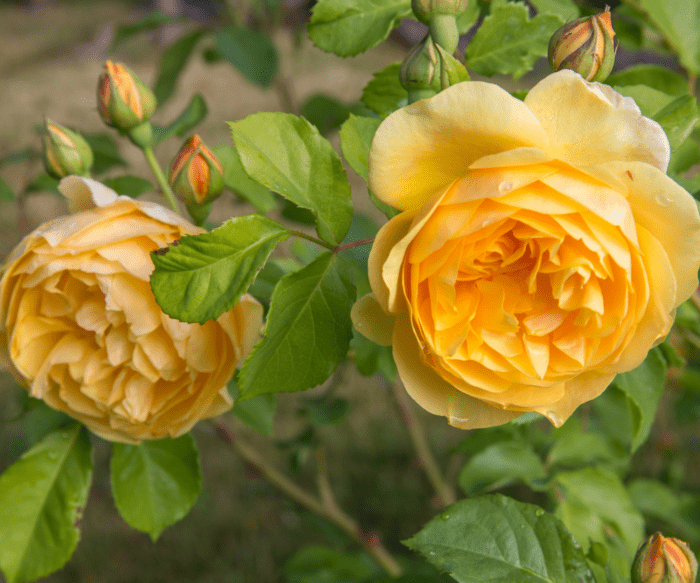 I completed my PhD and post-doc developing new methods for micropropagation and disease resistance in roses. Following this I was lucky enough to work at David Austin Roses. The aim was to transfer some of these new technologies to help their breeding programmes. Working with David Austin Sr. cemented my desire to become a plant breeder. Learning about the lines and the possible combinations, seeing the results, assessing the trials, every day was different and exciting. He was an extremely enthusiastic and encouraging manager.
My work at Tozer
I have now been at Tozer for over 25 years breeding on a range of crops. However, my main focus is on developing new celery hybrid varieties, since it is one of our most important crops. Initially I worked closely with and learnt from, our now chairman, Dr Peter Dawson. As a result, I have been able to increase and develop my skills in all aspects of plant breeding. This has led to our varieties now being sold all over the world.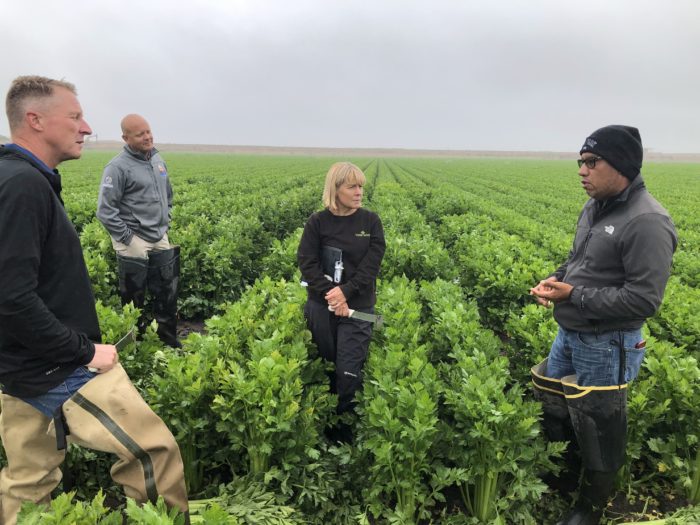 Plant breeding is a fascinating area to study and work in. We are constantly aiming to develop better varieties for a wide range of characteristics. These include agronomic, nutrition and flavour for use around the world. Each country and growing environment has its own challenges. Being a small independent company we are able to breed varieties suitable for each area. We have a strong team of plant breeding assistants who help in all our work.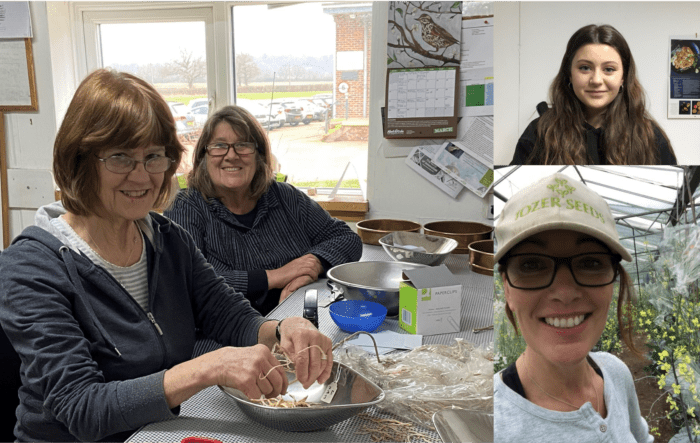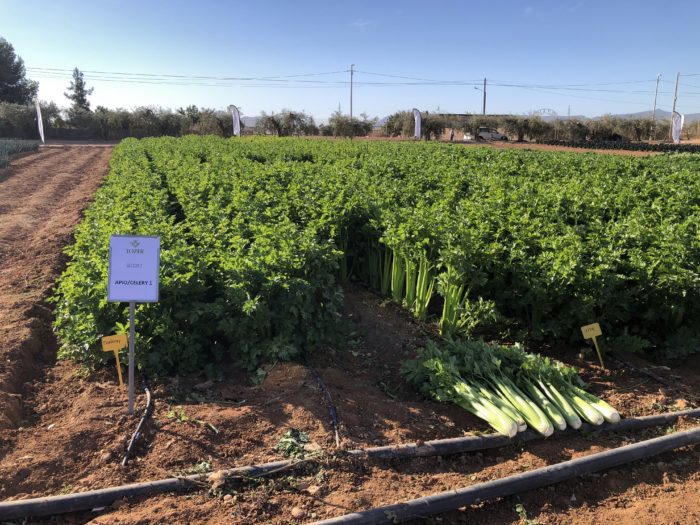 At Tozer Iberica we now have extensive trial grounds and facilities in Spain. We are not only using this to benefit UK led programmes but we now have specific breeding programmes here for southern Europe. In particular, programmes for for celery, leeks and butternut squash.
I also have extensive breeding trials in California and Michigan, in the US. These trials enable me to screen for traits not found in Europe such as Fusarium yellows . This disease can cause major problems in celery production in some regions of the world.
And lastly, I'm happy to say I have managed to incorporate my early dreams of plant collecting into my work. I have collected and conserved wild celery populations from around the UK which were in decline due to sea defence and development.
Gema Martinez, Plant Breeder based in Spain
Background
Since I was a child, I have always been surrounded by nature and agriculture as my father is a farmer. This is what motivated me to study biochemistry and then specialize with an MSc in Plant Breeding.
My work
At Tozer Ibérica I divide my time between the breeding and the product development departments. This helps me to better understand the market requirements for each crop which are key to the breeding programmes.
During the summer you can find me doing crosses between different plants of pumpkin and squash. Then I manage the seed obtained from our productions. I also work with celery and leek breeding. In the winter I'm usually assessing and selecting plants, assisting sowings and transplants. And I also manage the data obtained from the trials.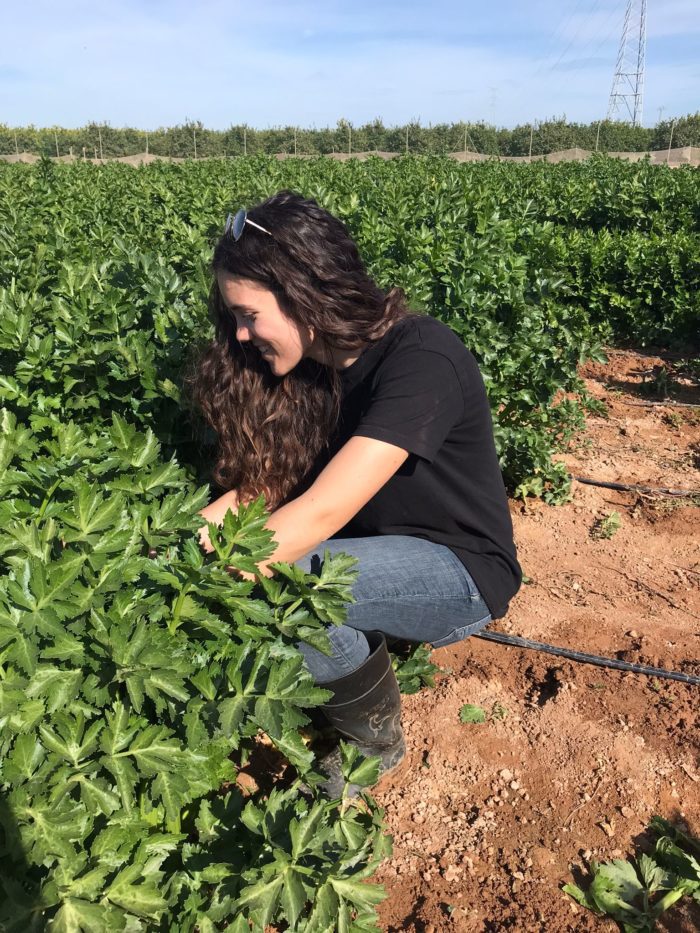 What I love as a breeder is the art of combining different plants without knowing the final result; sometimes you find really interesting things! Additionally, the flexibility to work outdoors as well as indoors is something that I greatly appreciate, especially here in Spain.