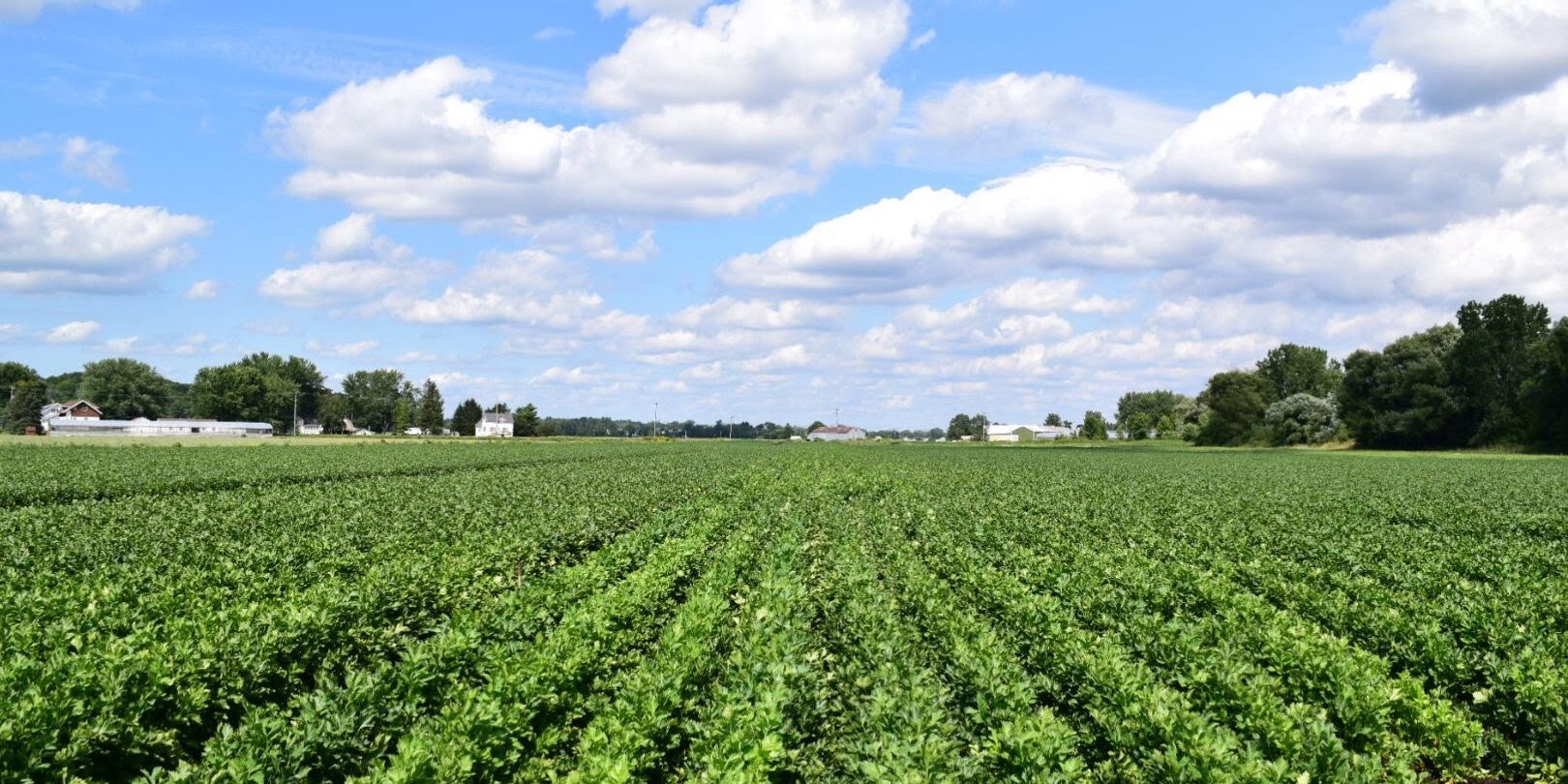 Celery has been grown for food since Roman times and cultivated for at least 200 years. Tozer Seeds has been breeding hybrid celery for nearly forty years since the early 1980s. We continue to develop varieties which are suitable to grow throughout the world.
Dr Sara Jennings is our senior plant breeder specialising in celery. She introduces this informative video on the: 2020 celery showcase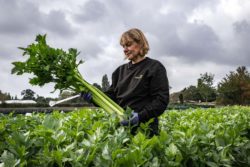 PLANT BREEDING AIMS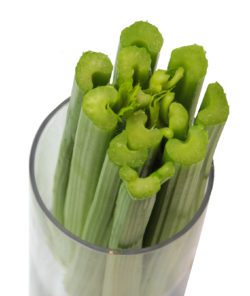 Our main breeding aim is to produce varieties which will meet the agronomical needs for celery growers, in many varied conditions. But not at the expense of taste and flavour. In fact, one of the aims of our PhD student Lucy Turner is to identify how different growing environments will influence the flavour development in celery. More research is being done into the health benefits of celery and whether it really is a superfood. Our breeding program recognises that nutrition is an element which is becoming more important in the breeding process.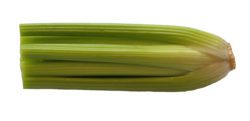 For many years the market leading variety in the UK has been Celery Victoria. It is extremely reliable, has very good yield, is tolerant to bolting and has good holding. It does well in the early and main part of the season.
As growing patterns change to extend the harvest, farmers try and push the season earlier and earlier. Therefore there is a need to provide varieties which can cope with the change in conditions. Our breeding programme has concentrated on improving tolerance to bolting in our newer varieties.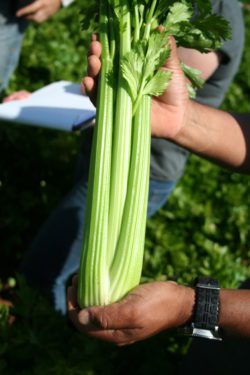 Celery Remus (named Nero in the US) is slower to bolt than Victoria and it has very good yield at the beginning part of the season which is ideal for the UK. It is slightly shorter than Victoria but it is a heavy, attractive stick and good for the early slot in the UK.
As well as developing hybrid celery varieties for the UK we are also breeding varieties for other countries which have different growing conditions. Bolting pressure is extremely high in Spain and Australia. Therefore we are currently running extensive trials in America and Spain to test our newest material in particular TZ 7708.
VARIETIES SUITED TO THEIR ENVIRONMENT AND BOLTING RESISTANCE
TZ 6200 (named Caligula in the EU) is our best selling celery variety in the US which we are also trialling extensively in the UK and Spain. It has a tall and dark stick which is heavier than Julius. It should be a good alternative variety to Victoria for the main season in the UK as it has good colour and is slow to become pithy. TZ 6200 is tall so it can be cut at 35 cm for the US market and 30cm for prepack for UK and Spain.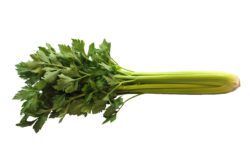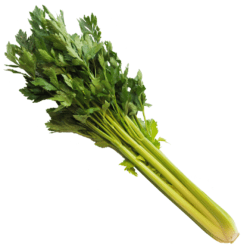 VARIETIES FOR SOUTHERN EUROPE
With the requirement for year round supply in the supermarkets, celery is grown over winter in Spain for export back to the UK from November to late May. Monterey has been the market leader over the last 30 years with good consistency of production. We have recently introduced Julius which is taller (approximately 32cm to first knuckle) and has a more slender habit which is ideal for the pre pack market and this is now taking significant market share too.
RESISTANCE TO FUSARIUM
Another area of focus in our research is to breed resistance to Fusarium. Fusarium race 2 and 4 is prevalent in California, Michigan and we believe in China too. TZ 3540 (Hudson) is a product of this breeding program. It is tall so reaches the height suitable to be cut for both US, Spain and UK markets and is very high yielding.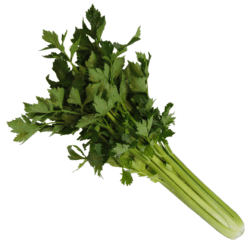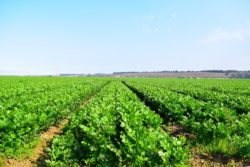 The Californian Celery Research Advisory Board (CCRB) run independent trials every year. The trial results for 2019 were released in summer 2020. Tozer Seeds have three of our upcoming hybrid celery varieties in the top six resistance varieties. These fusarium resistance varieties will continue to be trialled and will be available soon.
PREPACK VARIETIES
The consumer trend in UK supermarkets is to supply packs of petioles to reduce waste in the field and add convenience to the buyer. Growers need a tall variety which they can double cut to fulfil this specification.
TZ 9779 (named Lucius in EU) can be very tall to the first knuckle allowing two cuts each of 18cm, which meets the requirements. It reaches this height toward the end of the season but can be cut as an attractive pre pack earlier in the season. TZ 4101 (Tiberius) has also been developed for this market, it is generally even taller with more slender petioles, ideal for snacking.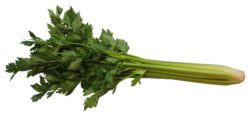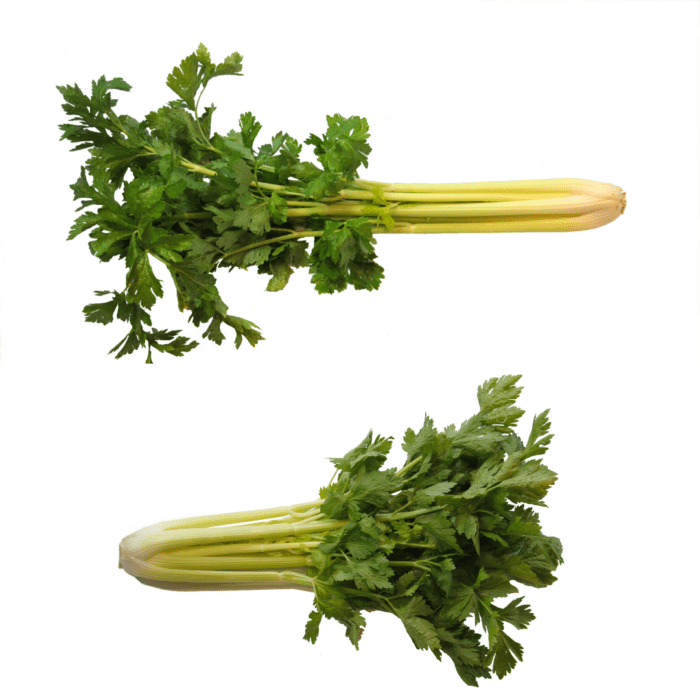 Most celery varieties are green types. However there is a small market for self-blanching varieties for Spain, Italy and South America
Loretta is standard height and standard type (30-32cm to first knuckle)
Galatea is another new self-blanching type which is good for the French and Italian market. These countries prefer to sell the whole stick and like a plant height of 60-70cm to fit in their boxes.
OTHER CELERY VARIETIES
Tozer Seeds developed the world's first commercial F1 hybrid celery varieties and now lead the world in celery varietal development.
For all available product sheets click here
Curious about a new variety? Want to sample another variety? If you would like to discuss your celery supply, please contact us……
Tozer Seeds Product Managers
Alec Roberts
Kelly Rowlands
Tozer Iberica:
Jose Carlos Grajeda
Tozer Seeds America:   
Kraig Kuykendall