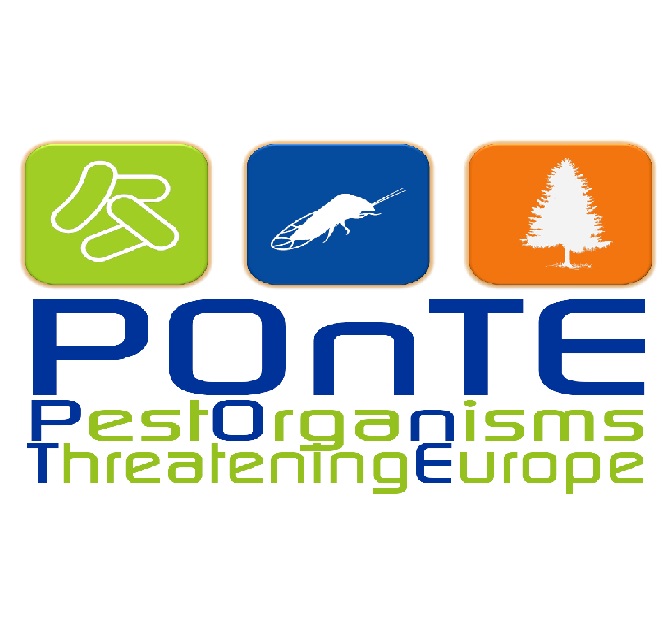 Tozer is a pleased to be a member of an International Research Consortium POnTE (Pest Organism Threatening Europe). It is investigating four pathogens, firstly, 'Candidatus Liberibacter solanacearum' in crops such as potato, tomato and carrot. Secondly, Xylella fastidiosa in olive, grapevine, citrus, stone fruit, ornamentals and landscape trees of high socio-economic importance. Thirdly, Hymenoscyphus fraxineus (anomorph. Chalara fraxinea). And finally, Phytophtora spp affecting broadleaf and conifer species in forest ecosystems. For more information visit the POnTE website. http://www.ponteproject.eu/
New knowledge gained with POnTE will result in an outcome-based pest prevention and management work plan. The proposal fosters and promotes a multi-actor approach and transnational research collaborations among 25 partners at the forefront of research in plant protection, agro-engineering and economics. It involves key industries/SMEs that develop diagnostic kits and services, agro-chemical and seed companies, stakeholder groups. End-users will participate in the development of the project. Them they will immediately implement the practical solutions derived from the outcomes to solve these serious emerging diseases.
Tozer is contributing to the Candidatus Liberibacter solanacearum (CaLsol) work by screening parsnip, carrot and celery seed crops for the presence of the bacterium. Since 2009, CaLsol has been detected in several European countries in carrot crops and to a lesser extent in celery and parsnip. The tomato/potato psyllid Bactericera cockerelli is strongly suspected to be the vector of this new bacterium. We will work closely with other partners to develop a seed treatment method to eliminate CaLsol.