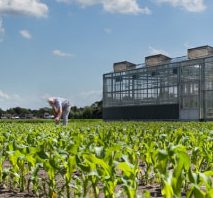 Tozer have been working closely with Dutch breeder Pop Vriend for over 20 years, we sell their spinach varieties exclusively in the UK and Spain. In October Pop Vriend hosted their annual trials showcasing the latest varieties in their breeding programmes. While the trials were somewhat of a wash out this year, our spinach and baby leaf specialist, Alec Roberts was very pleased with the turn out.
Spinach is one of Pop Vriend's main products and it is the third most important crop for Tozer Seeds behind parsnip and celery. Spinach (including baby leaf and oriental bunching spinach) is a big crop in the UK accounting for 3,000-3,500ha of production. It is also a main contributor to our business in Spain.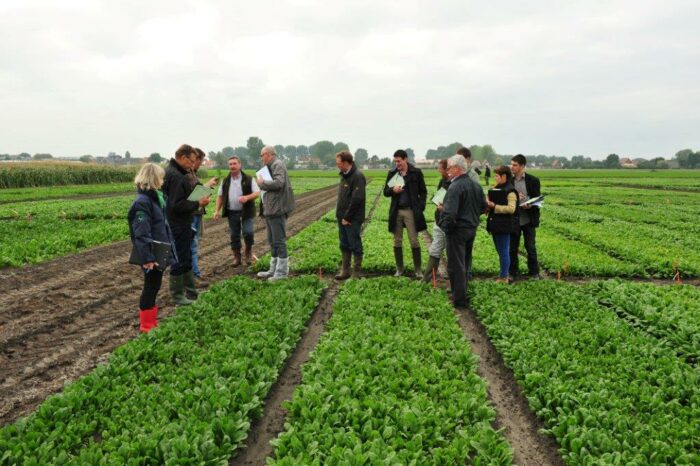 Pop Vriend are expert at breeding spinach varieties containing the latest resistances to downy mildew. At the trials they had three new varieties which have resistance to the latest race of downy mildew – Pfs 1-16. There were two which are second early flat type – Nevada and Colusa, and one medium early savoy – Kiowa.
So far race 16 of downy mildew has only been found in America; therefore some seed will be available commercially to the US for the coming season. Despite the race not having been reported in Europe, commercial trials of these varieties will be carried out in Spain this winter and in the UK. Alec Roberts is of the opinion that it would be detrimental to plant these varieties in the UK when race 16 hasn't been detected, however small trials will determine sowing requirements and obtain more details on how to maximise yield, and achieve the best colour and leaf shape.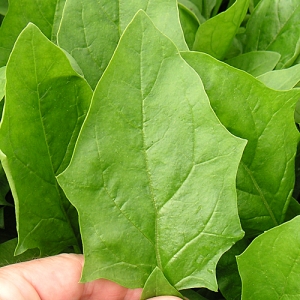 Other upcoming spinach varieties include semi-savoy types resistant to mildew races 1-16 and a fast growing oriental bunching type which will be suitable for early and late drilling and also overwintering. This latest oriental variety is a potential replacement for Nile.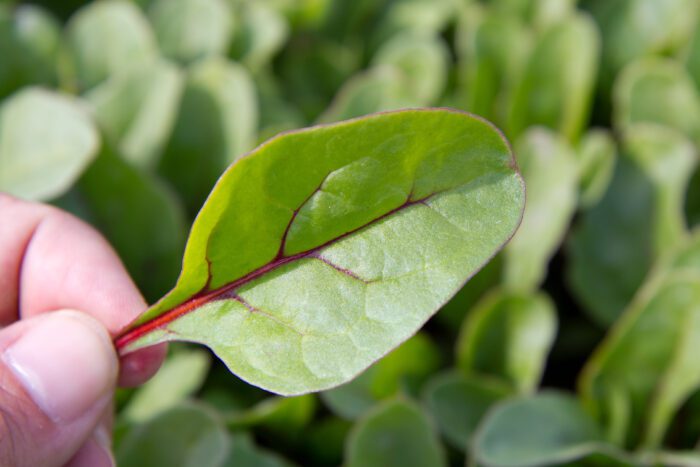 Apart from Spinach, Pop Vriend also has a Swiss Chard breeding programme. Swiss chard is primarily used as a baby leaf for salads. Currently they have four commercial hybrid varieties with red vein (Ampera, Volt, Fluence and Ion) and two with green veins (PV 9013, PV 9015). They are developing new varieties with a view to extending the season from April through to early November. The trials for these new chards which continue in Spain and the UK are showing a strong resistance to mildew, leaf discolouration and spotting.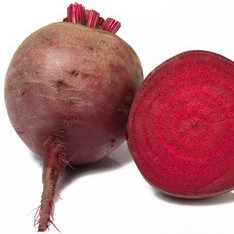 While Pop Vriend is primarily known for spinach, green beans, sweetcorn and Swiss chard, they are increasing their breeding programme to include beetroot and carrots. They already have a couple of commercial beetroot varieties, which Alec Roberts is excited about; Jolie F1 is for sowings in Spring and early Summer and Diaz F1 is for Spring or Autumn production, maturing a couple of weeks later than Jolie. Both produce uniform, round fruit with a high brix value (10-11.5), ensuring excellent taste and making them especially suitable for storing.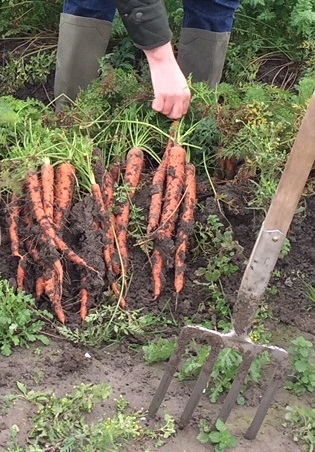 The carrot breeding programme is in its early stages, but is already producing promising results. Alec Roberts confidently expects developments to go quickly. Trials could take place in the UK within the next two to three years.
Extracts of the above appeared in the Vegetable Farmer November 2017 in an article by Steven Vale. Follow them on Twitter