Southampton University have received funding for a Public & Community Engagement project to encourage citizen science amongst local children.
The project has been running as a pilot at two primary schools in Southampton with the aim for children to grow their own vegetables in a sustainable way in tandem with learning about the wildlife in their school environment. This project aims to be a proof of concept producing a framework which could be used at further schools in the wider area with future funding.
Overall aim of the Growing Wild Citizens Project:
To help primary school children develop as citizen scientists. To do this by engaging with a hands-on, curriculum-linked programme of growing their own food plants in a sustainable way. Also to bring together the important aspects of eating healthily, environmental impact, and the cultural relevance of different kinds of food plants.
This project builds on the successful approach taken by the Wild Citizens PCE project  2021-22 to engage primary children and their teachers in citizen science activities.
The project aims to engage not only with pupils and teachers, but also their families and the local community, applying EDI (Equality, Diversity and Inclusion) principles and the ten principles of citizen science set out by the European Citizen Science Association.
Both schools had areas available for cultivation, but which needed some renovation which was done by a team of volunteers gathered by Southampton Hub.
The Project Team
The project team consists of academics and students from Southampton University across Education and Biological Sciences departments and teachers from the schools. A steering committee supports the project. It draws on expertise from a number of fields. These include – Ecology and Public Health from Southampton City Council, growing sustainably from Wild Hive, Ecological Education Collective, and UKRI (UK Research & Innovation).
Dr Frances Gawthrop, Director of Tozer Seeds, also part of the steering committee, is sharing her expertise in growing crops. Tozer is providing vegetable seed to the project.
Two interns, Daniel Romero-Saveedra and Maleeha Mahmuda have been recruited to the project. They aid the staff at the schools in the weekly, hour long sessions.
The main project aims are
to give the pupils agency to take charge of what they grow
to be action oriented
Therefore, at the start of the Growing Wild Citizens project, the pupils discussed which plants they would like to grow. Then they discussed whether it would be possible in the climate of Southampton.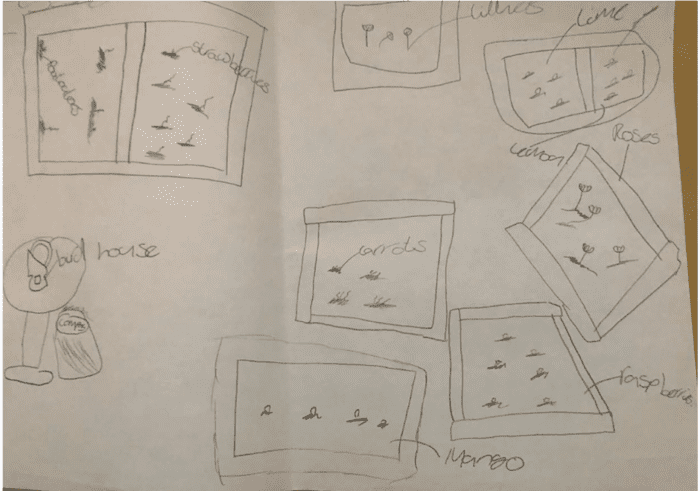 Gardening Sessions
The sessions with the children are one hour a week. Each session, weather permitting, aims to have at least 50% practical work. This could be sowing seeds, chitting potatoes, measuring plants or assessing losses.
They have access to cameras to be able to take photos of the plots and the plants they are growing. This has made the sessions more accessible to a wider number of children who may have difficulties with writing and drawing.
So far, the children have been very enthusiastic. They are not only learning about how to grow vegetables (and flowers) but also about the benefits of wildlife such as worms and insects. Plus they gain an understanding of how to make compost and promote good soil health.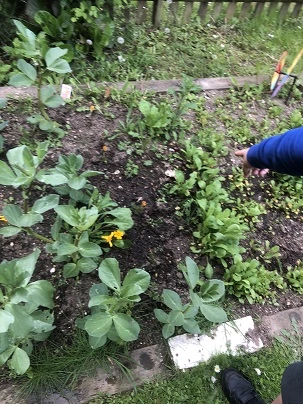 Encouraging Inclusivity and Environmental Awareness in Children
It has been encouraging to hear that children with different abilities work together and support each other. In particular, in the after-school club where there is a mix of children of different ages.
The pupils already show an awareness of the impact of climate change on their environment. Additionally, they have been introduced to concepts of where food comes from. The classes studied packaging of vegetables to find out the country of origin. They have used interactive maps in class to see just how far the food has travelled.
As well as education, there are enrichment goals for this project. One unexpected social impact has been that the year 3 (7-8 year olds) children have been talking about how they can help other people by growing food.
Since the pilot scheme is small there is a limitation as to how to assess the impact. However, it intends to capture qualitative data and record the experiences of staff and pupils. The priority is to engage with the pupils at this stage. There will be an end of term celebration event with food where children will be able to tell their own stories.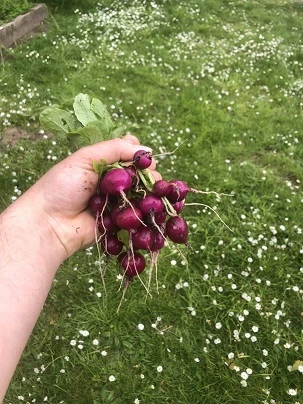 Tozer are pleased to have been included in this project. We will continue to support the education of our young horticulturalists.