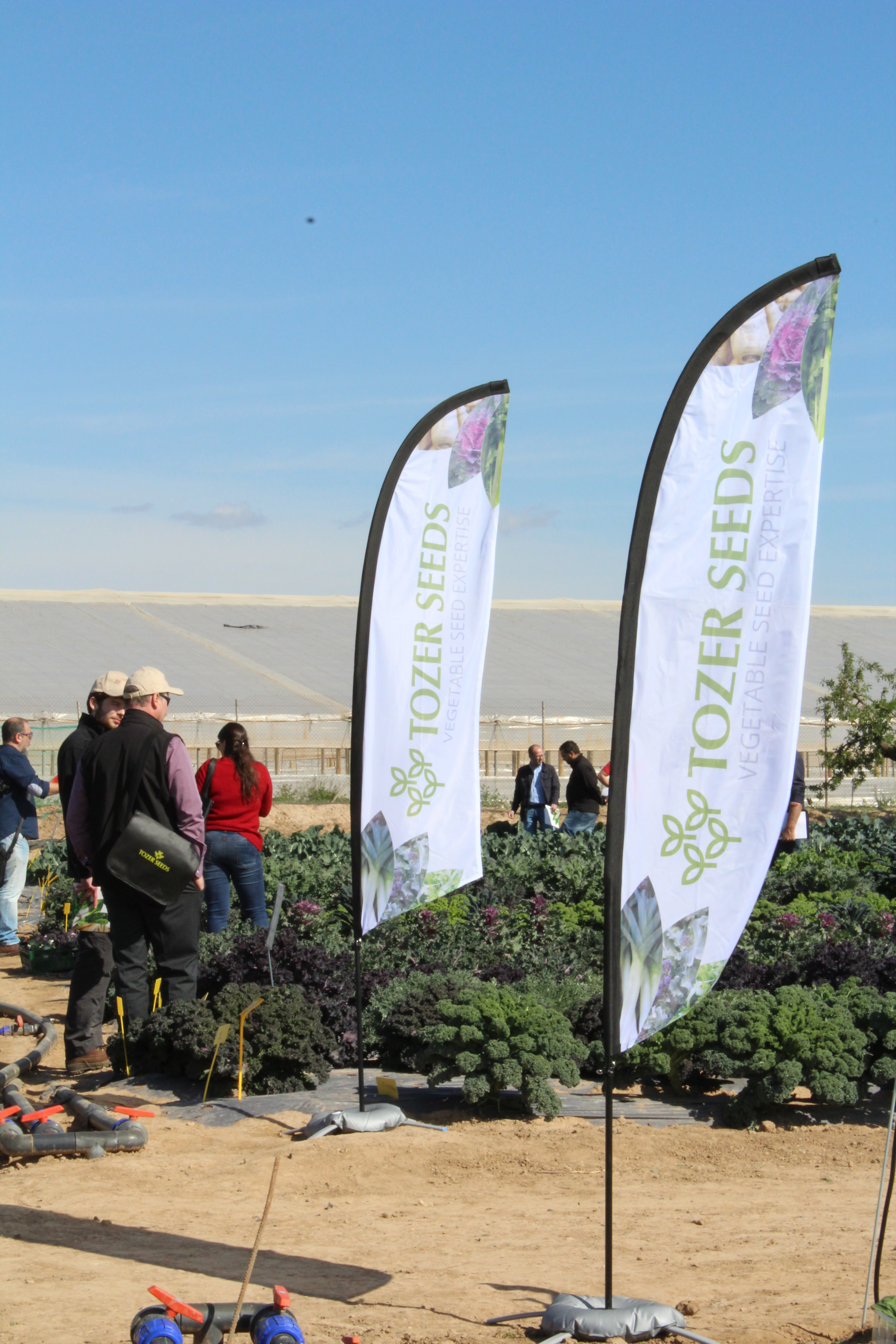 « Back
28-03-2017
On Wednesday 22nd March Tozer Chairman Peter Dawson formally opened the company's new office and warehouse in Murcia. The company hopes this new addition will help to underpin the continued expansion of the company.
The opening coincided with the Tozer Ibérica field trial which was, for the first time held on the company's new trial ground and consisted of much of the company's own material such as new kales, Kaletttes, leek, celery, rocket and cabbage. Also on display was material from Tozer collaborators, spinach from Pop Vriend and calabrese from Tokita.
After the trial visit the company organised several presentations from breeders and sales staff which explained how the company was focusing on developing varieties for the Mediterranean region.
Steve Winterbottom, Tozer Managing Director explained 'Tozer is working hard to develop our business in Spain and this investment in new facilities will help ensure that we are able to sustain the growth of the business. It is a testament to the strength of our Spanish team that we have seen sales in Spain double over the past few years.'