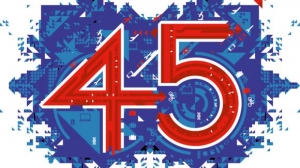 « Back
11-04-2014
We are pleased to announce that we have reached the regional finals of the HSBC Global Connections 2014 competition. We are among the 45 UK business leaders to be shortlisted as a regional finalist alongside names such as BooHoo, The Cotswolds Company and Graze.
We have been recognised for being the largest independent UK vegetable breeding company, creating innovative varieties whilst using traditional breeding techniques. Steven Winterbottom Managing Director said "I am absolutely thrilled that we are a finalist and very proud of everyone at the company for all their hard work.
The next stage of the competition will see Steven along with the 44 other regional finalists, meet other business leaders at HSBC's International Exchange, where they will have the chance to network as well as gain new contacts and business insight. The regional finals in June will see a panel of judges reduce the list down to national finalists, before the final leg of the competition where the 2014 winners will be decided.
To find out more information please visit https://globalconnections.hsbc.com/united-kingdom/en/articles/best-uk-business-2014